The world of web hosting is pretty crowded by thousands of companies offering different kinds of plans and it might be quite hard for beginners to navigate through it.
In this article, I'll try to explain why I believe you should spend your hard-earned money wisely and get quality hosting for a fair price instead of a seemingly great price that inevitably comes with poor service.
As with everything, if it's too good to be the truth, it probably is and you can't afford to buy cheap stuff.
Disclosure: Please note that some of the links in this post are affiliate links for products I use and love. This means if you click on such a link and take action (like subscribe, or make a purchase), I may receive some coffee money at no extra cost to you. This helps me creating more content free of charge to you. And, as an Amazon Associate, I earn from qualifying purchases. Thanks for your support!
Managed web hosting versus shared web hosting
The term "managed hosting" has been recently adopted by most hosting companies who saw the opportunity in its growing popularity and rebranded their regular shared web hosting plans.
The term "managed hosting" has been recently adopted by most hosting companies who saw the opportunity in its growing popularity and rebranded their regular shared web hosting plans.
Click To Tweet
Now they offer the so-called "managed" hosting even though it's still the same shared hosting.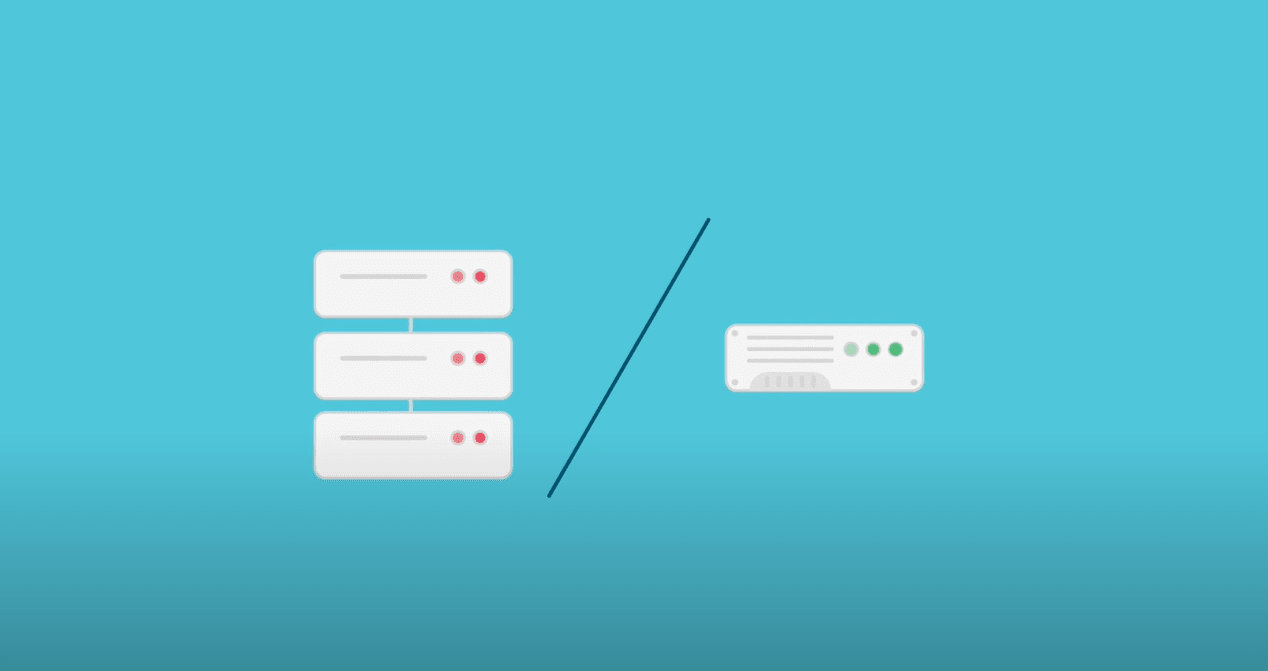 The first red flag is the price. As they say, if it's too good to be true, it probably is, so when you see a plan for $5/mo, you can be pretty sure, that it's not a managed web hosting in any meaningful sense.
With shared hosting, multiple sites are placed on a single server which means that your site must share resources with other sites. If one site on the server sees traffic spike or gets hacked, your site will likely see downtime.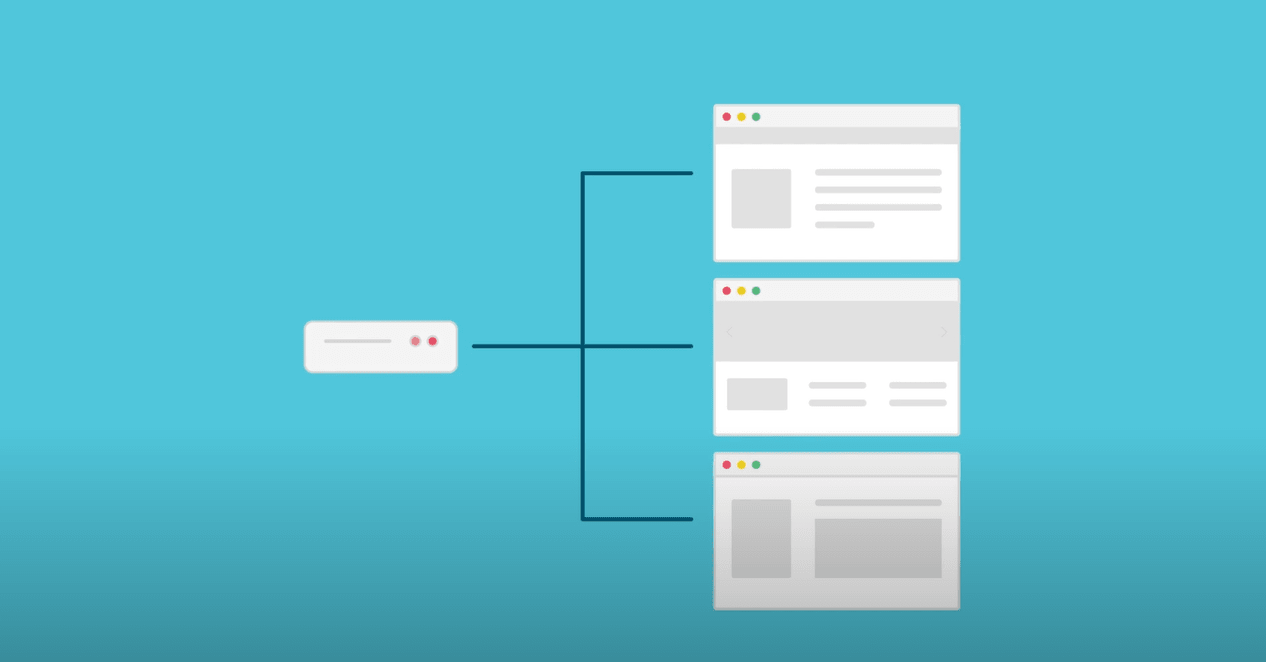 Unlike regular shared web hosting, a true managed web hosting comes with dedicated resources, that are reserved for your website only and you don't share them with others.
That means more reliable performance and better security. On top of that, managed web hosting providers usually take care of technical maintenance, automatic backups, feature updates, monitoring, and security patches so you can focus on creating your content with the ease of mind.
Also, you'll get 24/7 support from experts. That's something most shared hosting plans can't offer, because these premium services cost money and your $5/mo won't cover it.
That's why in general, a real managed web hosting costs more than shared web hosting, but I'm positive that it's money well spent especially when something breaks, your website is down and you need immediate support.
In such a case, do you want to have access to a senior WordPress developer or a student with a prepared set of responses?
You see, experts aren't cheap so if you think you can get expert advice for $5/mo as a part of your hosting plan, think again.
The same goes for premium infrastructure, custom-made caching system, automatic backups with cleanups, optimized CDN, and other premium features that are expensive to create and maintain.
10 Reasons to Choose Managed WordPress hosting
Let's face it, as the owner of the WordPress website, you want it to be fast, secure, and reliable so you can focus on creating the content. The last thing you want is to solve technical problems with the help of lame YouTube tutorials.
Here are 10 reasons why managed web hosting is the best choice for your blog:
1. Faster website
As I already mentioned, with managed web hosting, you don't share server resources with other websites. Their problems or traffic spikes don't influence your site at all.
Managed web hosting often comes with servers that are optimized for WordPress and fine-tuned for speed.
The best managed hosting providers use Google Cloud Platform and custom-made caching systems that will make sure that your website loads instantly.
Take Flywheel's Cloud Platform as an example. It includes FlyCache, a custom caching engine optimized for most WordPress plugins and themes.
Managed hosting providers also offer additional performance enhancements like CDN or instant-scaling technology to make sure that your website is always snappy regardless of traffic spikes. The best providers offer load times around 450 ms, anything below 2000 ms is still quite good.
2. More reliable website
Most premium managed hosting providers run their servers on Google Cloud Platform, so they offer auto-healing technology. This means that your site will fix itself in the event of a service failure so you'll enjoy better uptimes, and fewer site crashes.
All three of the best managed hosting providers, Kinsta, Flywheel, and WP Engine offer uptime of 99,9% and on top of that, Kinsta and WP Engine will even give you discount if they won't be able to keep this promise.
The big difference is uptime while the number of visitors is growing. As the number of active visitors increases, the page load times should stay the same. This is the big difference between managed hosting and shared hosting where you would see a lot of errors in high-traffic situations.
3. More secure website
Security is something you should always care about. WordPress is a very popular publishing platform which means that it's a popular target for all kinds of malicious attacks.
You can secure your WordPress blog all by yourself and here's the article where I explain How to Secure Your WordPress Website with Cloudflare & Jetpack, however, nothing beats the security measures built right into the hosting platform.
The best managed hosting providers offer the malware removal so if your site gets hacked, the support team can help you clean it up.
4. Support from WordPress experts
You know how it is, when everything is working just fine, you don't even think about technical support, but once you install the first plugin that will take your blog down or break your theme, you're for a bumpy ride with regular shared hosting.
Cheap shared hosting plan means that you don't pay enough for experts and since the hosting company can't afford them from your monthly fee, they get some quickly-debriefed students instead.
You probably already experienced the situation when you needed some technical help only to be moved back and forth between different people.
Also, shared hosting has usually quite limited communication channels. You need to wait for hours to get some help on a chat or days for the email reply. That's what you've paid for after all when you thought that $0.99/mo plan will be good enough for you.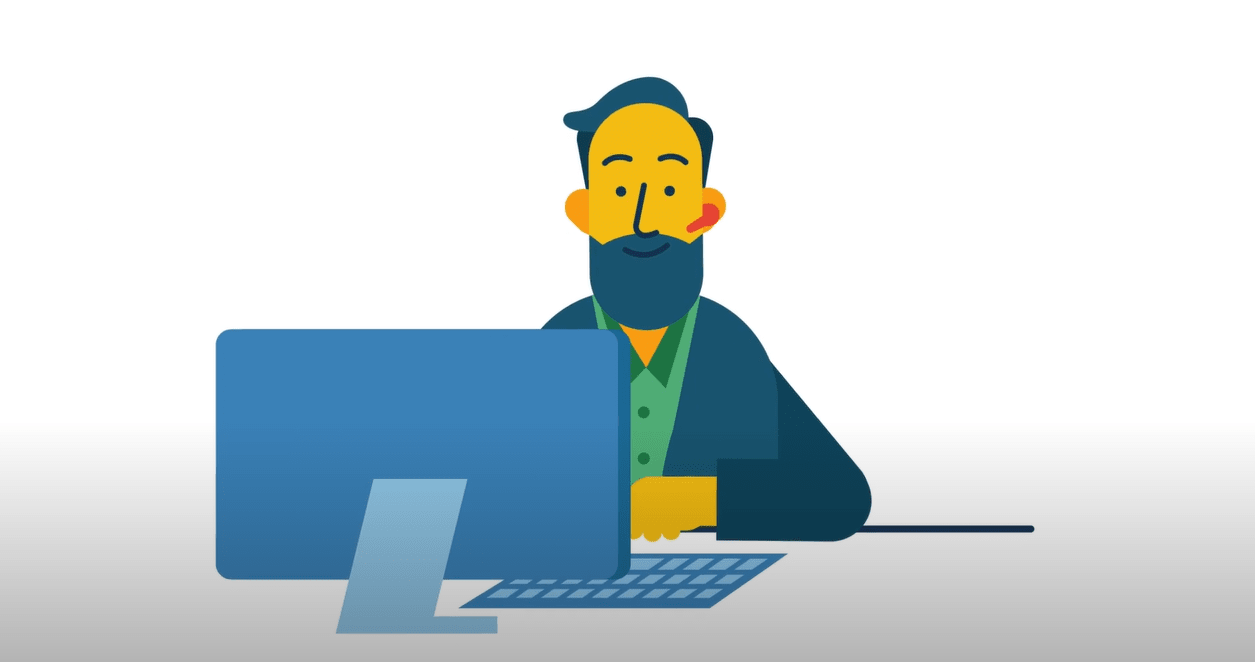 With managed hosting providers specialized on WordPress, you can be sure that their support team not on fully understands WordPress, but that they're actually experts on WordPress.
They'll get to you instantly, and they'll be able to recognize whether your issue is server-related or whether it's a plugin conflict or theme-related problem. Since they are focused solely on WordPress, they are more experienced than somebody who knows just a little about everything.
Most of the premium managed WordPress hosting providers like Kinsta, Flywheel, and WP Engine offer expert technical support in the form of 24/7 chat and in-app ticketing.
They also provide rich community forums where other users can help with their own experience.
5. Automatic backups and restores
Another security-related feature of managed web hosting is an automatic backup of your website and the ability to quickly restore your blog to the latest functioning state with just one-click.
Premium managed hosting providers often perform nightly backups and you have access to the latest 15 or 20 backups from your administration panel.
Flywheel, for example, offers automatic nightly backups that are stored on a separate server and you can rollback with one-click restore any of the backups from the last 30 days.
Kinsta, on the other hand, offers even hourly backups as a paid add-on which costs 100 USD/site/month which is probably an overkill when you're just starting your blog, but it's good to know that this option exists.
6. One-click staging
When you want to make changes to your website, you should always test them first on the copy before publishing them on your production site. This way, you can easily avoid the risk of a white screen of death, but most shared hosting providers simply don't offer a copy of your website where you can test new features.
Most managed WordPress hosting providers include a staging site with your plan and it only takes a few minutes to set up a development environment with a copy of your WordPress. Here, you can experiment in private before publishing the changes to the live website.
7. Local environments
Some providers like Flywheel and WP Engine go even further and allow you to download the whole website to your computer so you can make your changes locally. Once you're happy with the results, you simply push the local website to the server.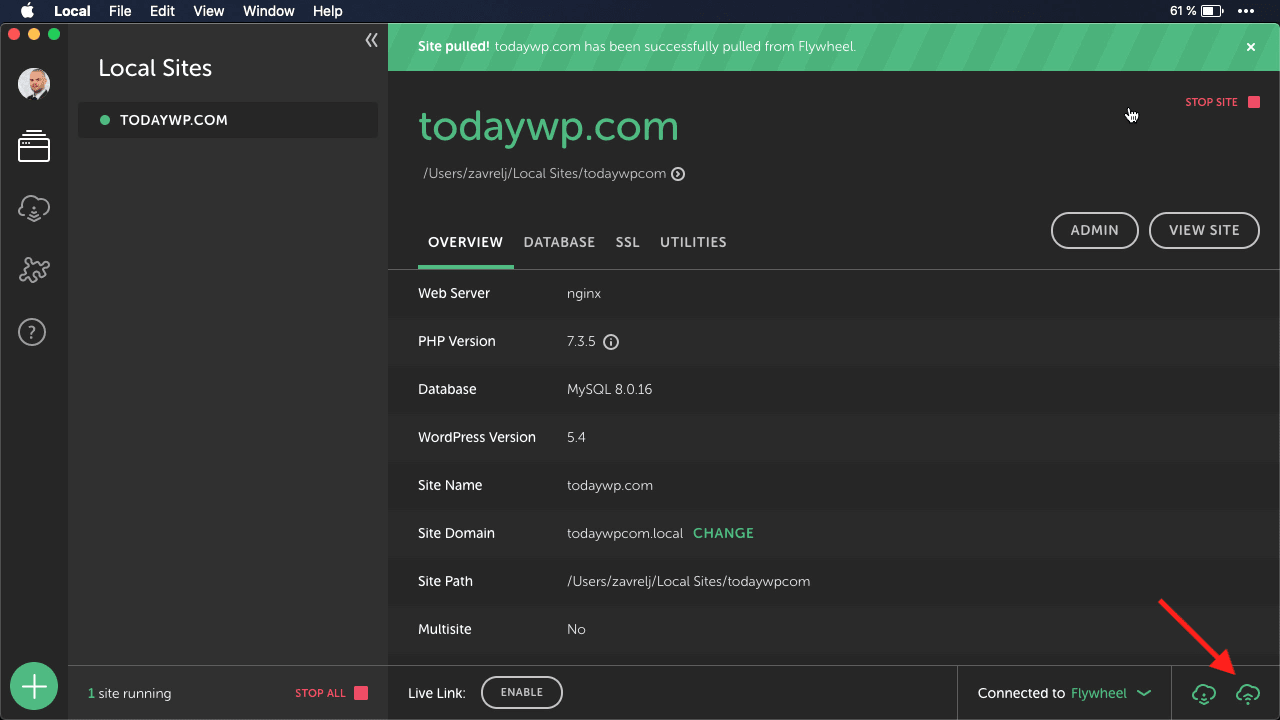 You can test this feature by downloading the free Local by Flywheel and use it to run your WordPress website locally even without having a Flywheel web hosting account.
Kinsta followed the suite recently and introduced DevKinsta local environment which offers similar functionality.
8. Easy site management
Unlike most shared hosting providers that come with cPanel, managed hosting providers usually have their own site management system that makes the whole management of your web hosting account very easy to use.
Everything is nicely organized in a single place so you don't have to jump between multiple windows with different services from different vendors and struggle with different setups. You'll get a single hub for all your websites. This is especially important if you manage multiple websites for different projects.
A custom-made administration panel also provides quick access to development tools in case you need them. You might need to see the error logs or manually flush the cache or managed databases. This can all be easily done from one place and makes the experience of managing these things more delightful and accessible.
9. Fewer plugins
Plugins are a great way of extending the default WordPress functionality, but since each plugin comes from a different developer, it's quite usual to encounter plugin conflicts. With managed web hosting, all the crucial features are already taken care of by the platform, so you don't have to waste time with caching, backup, performance, and security plugins that cause most problems if not set correctly.
Fewer plugins mean less code and faster loading times. No matter what hosting you choose, you should always limit the number of plugins installed to a bare minimum, and managed web hosting helps you with that by providing most of the functionality baked right in the hosting platform itself.
10. More time for your content
In the end, it's all about priorities. I use the iPhone because it just works and I don't have time or the urge to constantly testing and tweaking different things and solving problems on my own. iPhone is a tool to get things done. Similarly, I believe that if your primary goal is to write and publish quality content, you don't want to waste time with managing your hosting platform all by yourself. Yes, iPhone is more expensive than most Android phones, but I gladly pay the premium because I save time for things that matter most to me and it's the same with premium managed web hosting.
I can sleep soundly knowing that everything is taken care of for me by WordPress experts and when I wake up, I can start writing my next article instead of solving another plugin conflict or failed backup. For me, the entire purpose of managed WordPress hosting is that the provider simplifies the process of hosting WordPress and handles for me all the technical stuff, so I can focus on what I actually enjoy – writing new content. Whether you see it the same way or not is ultimately up to you.
Who is managed WordPress hosting best for?
Here are some common examples of the type of people and businesses who might find it valuable to switch from a regular shared web hosting to managed WordPress hosting. If you'll find yourself in the list, you might consider one of the best managed WordPress hosting providers I recommend in this article.
Bloggers and influencers depending with their income on their blog
Writers who can't or don't want to deal with technical stuff
Freelancer building websites for clients
E-commerce websites who need reliable and speedy platform for selling their products and services
Anyone who resells WordPress hosting under his own brand
Cons of managed web hosting
Even though there are a lot of benefits of using managed web hosting, it's only fair to make sure that you're aware of some disadvantages as well.
1. Managed WordPress hosting is not cheap
While I firmly believe that all the benefits of managed hosting are worth the price, I perfectly understand that it's tempting to look elsewhere when it comes to a price tag that looks higher than the competition. You should ask yourself what's more important for you and whether saving a few bucks each month is really worth the additional effort you have to make to keep your WordPress blog in a good shape.
2. Managed WordPress hosting hosts only WordPress
Some hosting services will let you run whatever you want, mostly some kind of web application based on PHP, Linux, and MySQL. That's fine, as long as you need a general server for your development. Managed WordPress hosting is usually only about WordPress so if you need to run Joomla, Ghost, or another web application, you might need to look elsewhere.
3. Managed WordPress hosting doesn't offer domains and emails
Most managed WordPress hosting providers are laser-focused on the WordPress platform, so if you need emails and domains, you might need to find another provider. This might sound inconvenient, but it's actually a good thing in my opinion. Instead of spreading resources thinly and offering everything in mediocre quality, managed WordPress hosts want to build the best platform for WordPress blog and there's nothing wrong about this effort.
If you need a domain name, try Porkbun. This registrar offers competitive prices, very intuitive management tools, and WHOIS privacy protection is included. When it comes to emails, I can wholeheartedly recommend Migadu. They offer the simplest email setup currently available for a sweet price of free.
Top premium managed WordPress hosting plans of this year
If you decide to give managed WordPress hosting a chance, check these three plans, which I consider to be the best value for your money:
Kinsta Managed WordPress Hosting: $30.00/mo
Flywheel Managed WordPress Hosting: $15.00/mo
WP Engine Managed WordPress Hosting: $30.00/mo